Purchase With Confidence Acquisition Advisory
When you have found that special object for your collection but are not 100% sure,  let Beck Estate Services acquisition advisory make you completely certain.
"A second opinion can be priceless" Clinton Beck – President Beck Estate Services
In today's global marketplace, reproduction and imitation items are commonplace.  A trained eye can spare you a great deal of loss and frustration.  Knowing what you are buying before you invest is crucial.
At Beck's, our years of experience, education, and superior knowledge of the marketplace  are an invaluable resource for you when acquiring an object for your collection.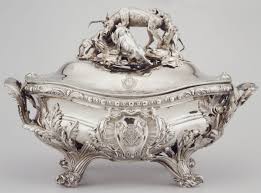 Looking For A Special Object?
Rely on us to search out authentic quality works on the primary (dealer) and secondary (auction) markets.  We provide advice on price, quality and condition before you purchase so you can buy with confidence. Let us be your single point of contact – from researching prices to arranging all art handling, shipping, storage, insurance and installation.
We can also suggest future acquisitions whether you are collecting vertically or horizontally.
Art & Antique Acquisition Advisory
Art gallery curators are a gold mine of information and can connect you with artists as well as educate you about what makes a painting valuable. If you're not inclined to gallery hop, however, the following resources can help:
Auction Houses
The following auction houses are great places to hunt treasure.  It's always a good idea to have a second opinion if you are spending thousands of dollars on a special acquisition.
We have offered acquisition advisory to clients who have made substantial purchases.