Professional Estate Appraisals & Consulting
"Most of us are woefully unprepared when a loved one passes." 
Clinton Beck,
We are often overwhelmed with the massive task of settling an estate. 
Before You Get Overwhelmed, Call In An Expert.  
Call in a Beck Estate Services consultant to set up an action plan to deal with your estate.  During this process, we will develop an action plan that covers everything from start to finish.
This is an information gathering and plan preparation meeting.  It usually takes 2 hours and during this meeting, we will take a tour of your estate.  Gather the information we need to build you an action plan.
1.  We will first investigate the scope and size of the estate.
2. We will make recommendations on any items of value that may require special appraisals and attention.
3.  We will gather information from the executor as to what the desired conclusion of the estate is.  (Clear and Sell The Home)  (Liquidate Everything ASAP)  (Divide Assets Fairly)
4.  We will develop a plan to reach the desired conclusion.  This plan will give options from you doing everything yourself to having Beck Estate Services handle everything.  We will leave you with a detailed plan with several options and a detailed cost estimate.
Beck Estate Services Consultations are $330.00.   Call any of our offices book your consultation.  Consultations typically take 1-2 hours.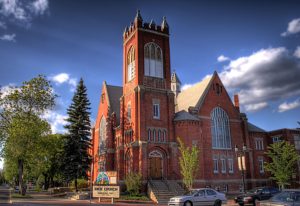 Why Personal Property Estate Appraisals?
The Importance Of A Quality Estate Appraisal
Estate appraisals are used by executors and administrators of estates for valuing antiques and items for distribution to family members.  This is done so everyone gets a fair share. They are also used by lawyers, accountants, gift trusts, trustees, charities, and museums.
"We help you find the treasure"
Our Team Has 100+ Years Of Combined Experience
Beck Estate Services offers a variety of appraisal services. We excel in providing timely, formal appraisals for estate tax and probate purposes. Our renowned team of specialists and professional staff brings years of experience to each appraisal.
"I found Clinton Beck's estate consultation very informative and worthwhile. It was interesting, and fun, to find out what items are worth (or not worth!). I also used Beck's for an estate clear-out that went very smoothly;  I really appreciate the amazing service and support I received from Clinton and Beck's." Margaret Lipinski
Click here for Canada & Alberta Government Probate Information Websites
What Is A Personal Property Appraiser?
An appraiser is a valuation expert. There are all types of appraisers: real estate, business valuation, and personal property. Personal property consists not only of antiques and the fine and decorative arts but also gems and jewelry and even machinery and equipment- in other words, all tangible property.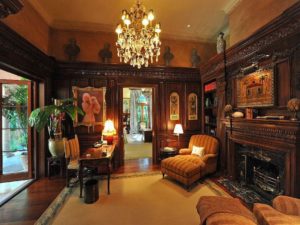 When The Government Needs An Appraisal they call Beck's
The Beck group of companies have appraised historical artifacts for all levels of government in Canada.  We have also done appraisals for museums.
Insurance Appraisals
Insurance appraisals are done for your insurance company.  These valuations are based on the cost of replacing an item (i.e. the item's worth). Full-color digital photographs are included in the appraisal in order to make each object easily identifiable.
Estate Liquidations / We Also Purchase Entire Estates & Contents
Our first step is to provide you an assessment of value prior to sale. We offer all types of appraisals for personal property and fine jewelry for a variety of purposes, including fair market value and insurance replacement appraisals.
Our unique approach to personal property liquidation goes beyond the concept of a traditional, on site "estate sale" or auction house sale. We use a variety of sales venues to liquidate including:
• Internet auctions and listing services, general and specialized
• Dealer sales, private collectors
• Consignment to local, national and international auction houses and galleries
By finding the best venue for the sale of each item through our network of contacts, we maximize your financial return and provide you peace of mind. Your needs and ultimate satisfaction are paramount to us, and we tailor each estate appraisal engagement accordingly.
Welcome to Beck Estate Sales & Liquidations, why choose us?
Beck Estate Services is uniquely qualified to give you an exceptional sale and cleanup like no other service in the marketplace.  Our goal is to use our proprietary estate liquidation and cleaning system which has taken over 30 years to develop and continually yields excellent results for our clients.

We have broken down the steps and service levels for your information.  If you have any questions, please do not hesitate to contact one of our estate managers.  Clinton Beck can be reached 24/7 at 780-966-1930.
Estate Appraisals
Our first objective is to identify any items of significant value and to develop a sales strategy to maximize the yield on items.  Items that would fall under the appraisal area would include art, antiques, historical artifacts, coin, currency collections, jewellery, gems, high-end collectibles, and treasures.  We use state-of-the-art technology and databases to research your items.  All our valuations are tracked with references stored and documented.  We also have one of the best Gemmologists in Canada in our own Beck Gemmological Laboratory.
Pricing the Sale
Beck Estate Services is uniquely qualified to handle any estate, all our staff are accredited appraisers and can identify items of value.  We price things to sell while maximizing the return for the estate.
The Beck Estate Services team is the best in Canada.  We are experts at pricing and selling antiques and collectibles.  Items of significant value will then have a sales strategy assigned to them, this may include sending the items to special auctions and galleries.  Beck Estate Services is connected to galleries and auction houses all over the world.  We are best in class at maximizing the sales of items of value.
Becks are committed to providing an eco-friendly service that minimizes waste to landfills. At the complete of the sale, we will dispose any remaining items to charities.  This also lowers the cost of disposal for the estate. Becks does not take a sales commission.  Auction houses take 30% minimum and have a minimum hammer price which leaves the estate with little return.  Packing, moving and unpacking takes time and causes damage to treasures.
Marketing
We advertise the estate sale to a database of our 5,000 customers/collectors / treasure hunters as well as on multiple Social Media sites.  We are the best marketers in the industry and sell over 3 million dollars worth of treasures yearly.  Our Estate sales bring out hundreds of collectors.  Our signage is professional and draws crowds.  Everything about the sale is first class.  We accept credit cards and debit at your sale.  We run a cash desk for easy tracking.  You will have a first-class experience from start to finish with Beck Estate Services.  We also document the entire project from start to finish by taking before and after pictures and videos.
Clinton Beck, Appraiser, CEO, is western Canada's foremost appraiser, connoisseur of antiquities and treasure hunter.  When you hire Beck's, you are connecting to the largest network of treasure hunters in Canada.  Clinton is proudly connected with the following organizations.
President of the Wild Rose Antique Collectors Society
Former Vice President of The Military Collectors Club of Canada
Columnist for Discovering Antiques magazine
PCGS Appraiser Professional Coin and Currency Grading Appraiser
Member Alberta Auctioneers Association
The Beck Estate Clean-Up Service Includes;
Cleaning of Windows Inside & out
Removal and disposal of all garbage & waste
Washing of all surfaces including walls, ceilings, floors
Carpet Cleaning
Cupboards cleaned inside and out
Woods oiled with English Oil
Picture holes filled with color-matched putty
Light bulb replacement. We put the right bulbs in the right fixtures to make it look as beautiful as possible.
Each room is double-checked for quality and signed off on by a project manager so that no details are missed. The property will be left "Move Out" clean.
Completion
When everything is completed, you will be left with a beautiful home ready to sell.  Disposal costs will be reduced, labor will be offset by the sales process and best of all you don't have to worry about anything. The estate liquidation process can be very overwhelming for most families We strive to provide a service that will ensure your family's peace of mind.
Beck Estate Services has performed appraisals and estate sales for all levels of government, museums, banks, insurance companies, and Canadian families.  We look forward to hearing from you soon.
Let Beck's do the dirty work.
Subscribe to our newsletter
Subscribe to our newsletter today and receive our latest news and exclusive deals straight to your inbox.